At the moment all Yoga classes with me take place online via Zoom*.
I invite you to give yourself moments of ease and peace.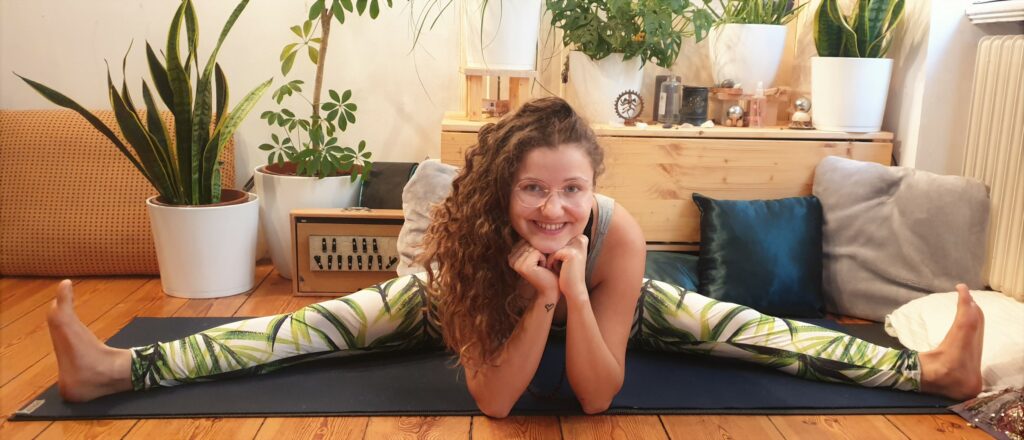 Tuesday
18 – 19:15
Yin Yoga
Wednesday
18 – 19
Vinyasa Yoga
Thursday
19 – 20:15
Yin Yoga
Saturday
10 – 10:20
Laughter Yoga
During the test phase, energy compensation is at your own discretion on a donation basis, whereby laughter yoga is free of charge, via PayPal at ninamaui@yahoo.de.
In my Yoga classes I want to focus on your body awareness, move how it feels good for you and also bring more ease and gratitude into your life.

I am also teaching online classes for companies and am availible for private sessions in Berlin (currently only online).
If you want to join, send an inquiry, have any questions, or give me feedback, feel free to connect with me.
I am looking forward to you
Namasté,
Nina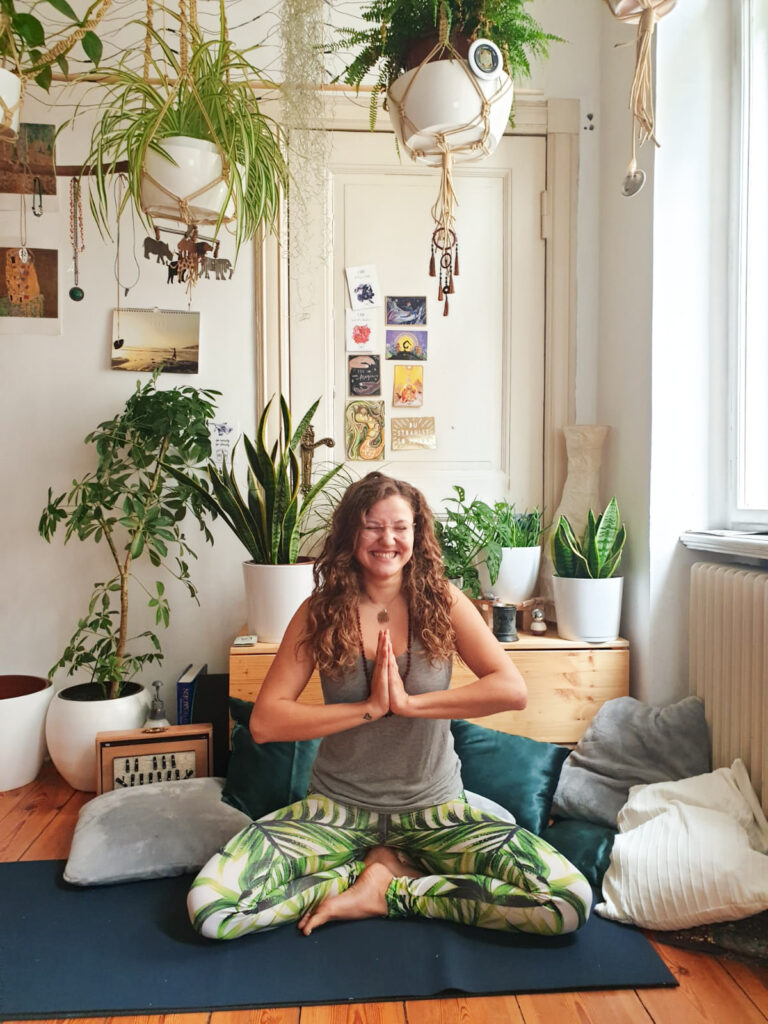 *Zoom additional info:
For Zoom you need the app "ZOOM Cloud Meetings"
You don't need to register for this, you just need the Zoom app. Just click on the link, you will receive from me a few minutes before the meeting.
1. the field: "Please enter your name"- Please enter your (first) name
2. Start your audio
– On computer: Select "Connect to computer audio"
– On smartphone: Select "Join audio" and click "Call via Internet"
3. Make sure that you are muted. I invite you to leave your camera on so I can see that you understand my yoga instructions. However, if the connection gets worse, you are welcome to turn off the camera and less data will be requested.
Liability. I invite you to listen to your body, to perceive limits and to move in the way that feels best for you, coordinated with the yoga postures. This can also be a pleasant stretching pain, listen to yourself and your body completely. Since I cannot really see you during the class, please practice at your own discretion and modify the posture if necessary.
By participating in this class you agree that you are responsible for your own body. Let us practice Yoga with our wonderful body.